How Disaster Recovery as a Service Reduces Risk
25 November 2021 - by Charlie Metcalfe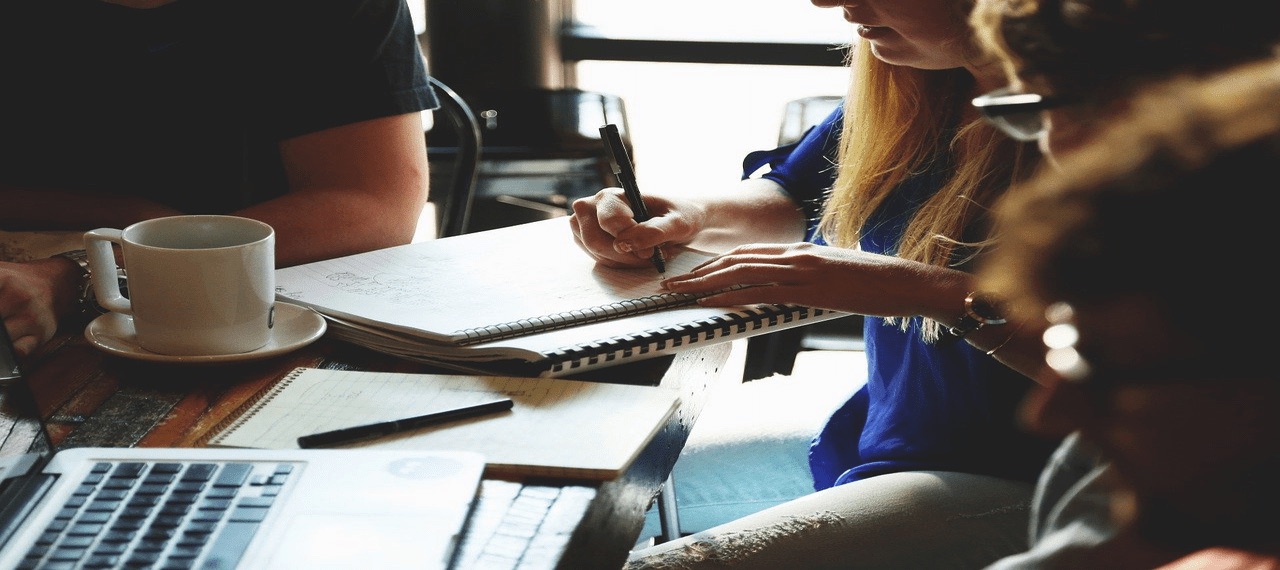 Introduction
Today's business world is highly competitive, with the reliance upon technology meaning that even the slightest disruption can impact your business, causing loss of time and money. Your business operations can be severely hampered, if not brought to an abrupt halt, due to anything from malicious cyberattacks, to careless employees, or even bad weather causing an internet / power outage.

This is why having a well-tested, well-designed and robust disaster recovery plan in place is essential for any business. At Flownet, we offer a range of Disaster Recovery as a Service (DRaaS) solutions, enhancing your ability to quickly recover lost data and regain productivity with the minimum downtime possible. By proactively planning and mitigating digital risks, our DRaaS solutions are able to get your organisation on its feet after a disaster in no time.

In this article we'll explain how having a robust IT Disaster Recovery strategy enables you to reduce the impact of potential risks.
What is DRaaS?
Disaster Recovery as a Service (DRaaS) is a solution which replicates your critical business infrastructure so that you can continue operations, even when the worst of disasters strike. Our solutions can replicate your infrastructure either to the Cloud, or on-premise to another location, depending on which is best suited for your type of organisation. For workloads that require it, we can even replicate to two places: both in the Cloud, and on-premise!

At Flownet, a DRaaS solution is not one-size-fits-all. Our team of experts will analyse your business, recovery requirements (RTO/RPO), and long-term goals to find the perfect solution for you.

You can learn more about Flownet's Disaster Recovery as a Service (DRaaS) solutions here.
Why you need DRaaS to reduce risk to data and business operations
Your data is stored in many forms. From internal information to sensitive customer and project details, your data will differ in confidentiality and sensitivity. However, one thing remains constant – all data is at risk. Your organisation relies on its data to power everyday operations, making those every day operations at risk too!

There's always the looming risk that's on everyone's mind – being compromised intentionally. It's a well-known fact that criminals look to capitalise on your mission-critical data. Recent extensions to malware, such as ransomware, show that criminals can bring down your business operations – causing lost time, money and reputational damage.

The unfortunate reality is that: data is at risk as soon as it's created – just because it exists! Failed backups / replications of your data could cause an inability to recover time-sensitive information, causing delays to projects. A fire or flood could destroy the infrastructure that powers your business operations.

A single copy of anything is a bad idea – so why have a single copy of your data? Flownet's DRaaS solutions help to prevent these risks through mitigation; should the worst strike, protecting your business-critical data so you can quickly hit the ground running!
Putting your Disaster Recovery Plan in place
Prevention has always been better than the cure – that's why Flownet take a proactive approach with protecting your data. Safeguarding your data starts with protecting it at its source, by adding layers to your IT Security, such as filtering (both ingress and egress), firewalls and network monitoring / on-going maintenance.

We then work with you to develop a prioritised and robust strategy to protect your organisation, with a range of Disaster Recovery as a Service (DRaaS) solutions. Our solutions take your mission-critical servers and business data, protecting them in case the worst happens. Our team of experts will work with you to understand your business functions, so that we can:
∞ Determine what would impact you the most
∞ The probability of these risks happening
∞ Design the best solution for your organisation to prepare for these risks in advance

The aim of the Disaster Recovery Solution is to ensure that your organisation can pick up where you left off, with minimal disruption to service. We'll work with you to design a solution that meets your needs, adapting and growing with your changing business.
Improve data security and disaster readiness with Flownet DRaaS
By partnering with Flownet, you're able to take advantage of our robust DRaaS solutions, dedicated to protecting your organisation from the worst imaginable disasters - enabling you to pick up where you left off. By partnering with us, we can enhance current operations by creating secure applications, modernising your IT Infrastructure either in the Cloud or On-Premise, whilst ensuring your systems are protected with robust and secure failover to an alternative infrastructure, should anything happen to yours.

Our DRaaS solutions replicate your mission-critical data between your primary Infrastructure and either our Cloud-based infrastructure, in some cases, secondary on-premise infrastructure, or even both! Once your primary infrastructure has been restored, we can revert back to your primary Infrastructure with absolute minimum downtime.

Working closely with you, we can identify risks within your current environment, and what comprises your internal applications / business processes, enabling us to determine your RPOs and RTOs. This means we can define exactly what is required from a disaster recovery system to keep your business operations afloat, if a disaster were to strike.

We ensure you're fully compliant, with a full range of documentation, including process manuals unique to your environment and regular testing reports. This means that, should the worst happen, your Disaster Recovery solution is invocated promptly and efficiently.
Testing your Flownet DRaaS Solution
Taking advantage of DRaaS Solutions is the best choice for saving time and money, preventing data loss and prolonged outages. However, at Flownet, we know the intricacies involved in this ongoing process. DRaaS requires regular reviews to ensure it withstands the changing demands of your organisation. We work with you to regularly ensure that your DRaaS solution meets your requirements, with built-in flexibility for your growing organisation.

Your DRaaS solution is pointless if it doesn't protect your business when it needs it. That's why Flownet works with you to perform regular testing, along with tests after considerable changes to your IT Infrastructure, to ensure everything is waiting ready-to-go, should you need it.
Contact Flownet to protect your organisation
Our friendly team of technical experts at Flownet will work with you closely to ensure your organisation benefits from a comprehensive Backup & Disaster Recovery Solution. You can rest easy knowing your organisation is prepared should a disaster strike.

Give us a call today – we look forward to helping you!